Cosmetic Dental Bonding – Lake Nona Region
Quickly Correct Stains, Chips, and Other Smile Imperfections
Sometimes even small flaws can make you feel like you need to hide your teeth. In many cases, it's possible to address minor aesthetic imperfections quickly and effectively with a cosmetic dental bonding procedure. Do you have a stain on your teeth or a chip in your enamel? Our dental experts at Lake Nona Dental Group may have the key to enhancing your appearance and improving your self-confidence! Call us for more details about the cosmetic dental bonding procedure.
Why Choose Lake Nona Dental Group for Cosmetic Dental Bonding?
Expertly Shaded Composite Resin
Multiple Dental Experts in One Location
Flexible Options for Financing
What Is Cosmetic Dental Bonding?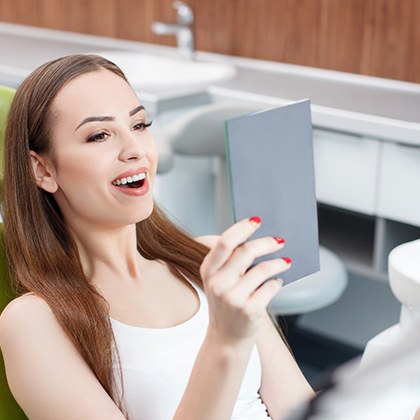 Cosmetic dental bonding uses a material known as composite resin. Typically used for tooth-colored fillings, composite resin can also be used to hide various cosmetic flaws. It can be shaded to blend in with your enamel, giving it a very natural appearance.
As part of the cosmetic dental bonding process, we will apply composite resin to your teeth, sculpt it so that it completely hides the problem areas, and harden it in place. In general, composite resin can last for several years at a time. You can expect to maintain the results longer if you're diligent about taking care of your smile.
Who Is a Good Candidate for Cosmetic Dental Bonding?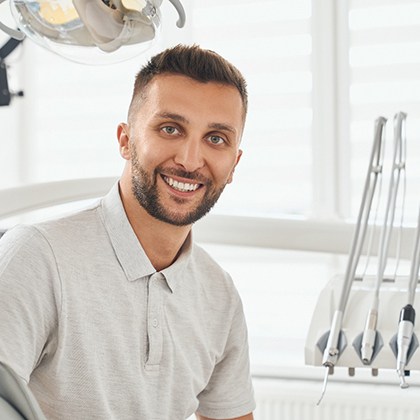 Cosmetic dental bonding is an elective procedure that is recommended for patients who want to make aesthetic improvements to their grins. The treatment is quite versatile and can be used for a wide variety of corrections. Some common examples include:
Stains that you can't get rid of even with professional whitening.
Minor dental damage such as small chips and cracks.
Gaps between the teeth (as long as said gaps aren't too large).
Teeth that are unusually small or irregularly shaped.
While cosmetic dental bonding can be a good choice in many different situations, there are other cosmetic treatments that can be worth considering. Our team will help you compare your cosmetic options so that you can make the decision that's right for you.
The Benefits of Cosmetic Dental Bonding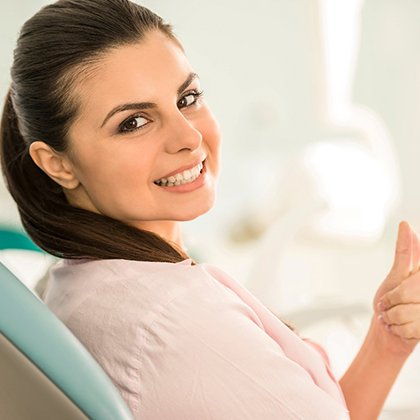 Why should you undergo a cosmetic dental bonding procedure to fix the problems with your smile that have been bothering you? There are quite a few advantages associated with the treatment:
A Quick Fix: Compared to other cosmetic treatments, dental bonding is very fast. It typically only takes one visit to perform (unless there are many teeth that need to be corrected).
Affordability: Cosmetic dental bonding tends to be cheaper than other treatments, making it a good option for patients who are on a budget.
Straightforward: The cosmetic dental bonding process is quite simple. There's no need for us to take away any of the enamel protecting your teeth.
Long-Term Improvements: Your new smile can last for over a decade as long as you're practicing good dental care.