Experienced Dentist – Lake Nona Region
Get to Know Laura Van de Water, DMD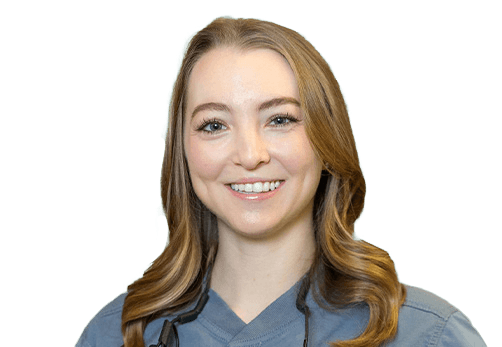 Dr. Van de Water says that she gets to create two fantastic things through her work as a dentist: smiles and relationships! Not only does she help people achieve and exceed their dental goals, but she also has the chance to form long-lasting bonds with a lot of people in her community. Before you meet her in person, you can start getting to know Dr. Van de Water below.
Why Did You Decide to Become a Dentist?
Dr. Van de Water decided to pursue a career in dentistry after shadowing a family dentist and spending time in a few volunteer clinics. There, she realized just how many patients have some level of dental anxiety, and she discovered that she had a passion for helping people overcome their worries. Now, she strives to offer an attentive ear and deft hand so that her patients can feel comfortable in the chair while they get the gorgeous, healthy smiles they deserve.
Where Did You Study Dentistry?
Dr. Van de Water graduated from the University of Central Florida before going on to earn her dental degree from the University of Florida College of Dentistry. Always striving to learn and improve, she is an active member in multiple professional organizations, including the American Dental Association, Florida Dental Association, Academy of General Dentistry, and the American Association of Women Dentists.
Outside of the Dental Office, What Do You Like to Do?
Dr. Van de Water is originally from Orlando, and she likes to spend most of her free time outdoors. On the weekends, you'll usually find her at the beach, fishing, or taking her dog for a walk in the park. She also has two sisters and tries to meet up with family and friends as often as she can.