Delta Dental – Lake Nona Region
Keep Your Smile Healthy with Delta Dental
With dental insurance benefits, you can provide your family with affordable dental care. Want to save even more? Just choose an in-network dentist like Lake Nona Denta Group! We're proud to be in-network with Delta Dental, which has the largest network of dentists in the United States. To make the most of your dental benefits, schedule routine preventive dentistry appointments. Read on to learn more about how you can maximize your coverage!
Delta Dental Coverage Availability & Fees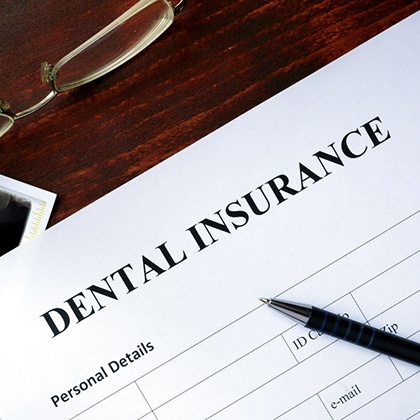 Delta Dental offers three types of benefits plans:
Delta Dental PPO
Delta Dental Premier®
DeltaCare®USA (A closed network plan similar to a DHMO)
Both Delta Dental PPO and Delta Dental Premier plans provide the flexibility to choose any licensed dentist. However, opting for an in-network dentist often means potential savings. With DeltaCare USA, you need to pick a primary care dentist from their network.
Your coverage depends on your plan, the dentist, and the treatment received. Under most PPO and Premier plans, your insurance covers a percentage of the cost, with your responsibility based on the dentist's fees.
Visiting our dental office could mean lower costs due to our in-network status with Delta Dental. Being in-network means your insurance covers more of the fee.
Some plans use a table of allowances showing specific dollar amounts for procedures, and you pay the difference between the allowance and the dentist's fee. Prepaid plans, like DeltaCare USA, have set copayments for each service, allowing you to know your costs upfront.
Most Delta Dental plans operate within a benefit period, often a year, not necessarily January to December. Yearly maximums and limits are typically applied per family member. Our team can guide you to maximize benefits within a year while staying within your budget.
Need Help? Talk to Our Front Office Staff!
For any questions or concerns about your Delta Dental insurance, our front office staff is here to help. They handle claims and ensure you get the most out of your plan. We will always verify your coverage before treatment. Our team is committed to providing you with the necessary dental care within your budget.