Lead Dentist – Lake Nona Region
Get to Know Michael D. Oslund, DDS
For over 17 years, Dr. Oslund has gone the extra mile to help people from all walks of life achieve their dream smile. He and his family love the Lake Nona Region community and everything that it has grown to be in that time! If you're seeking a comfortable, family-friendly environment for your dental care, look no further than his treatment chair. Keep reading below to learn more, or contact us today to schedule a first appointment.
Why Did You Decide to
Become a Dentist?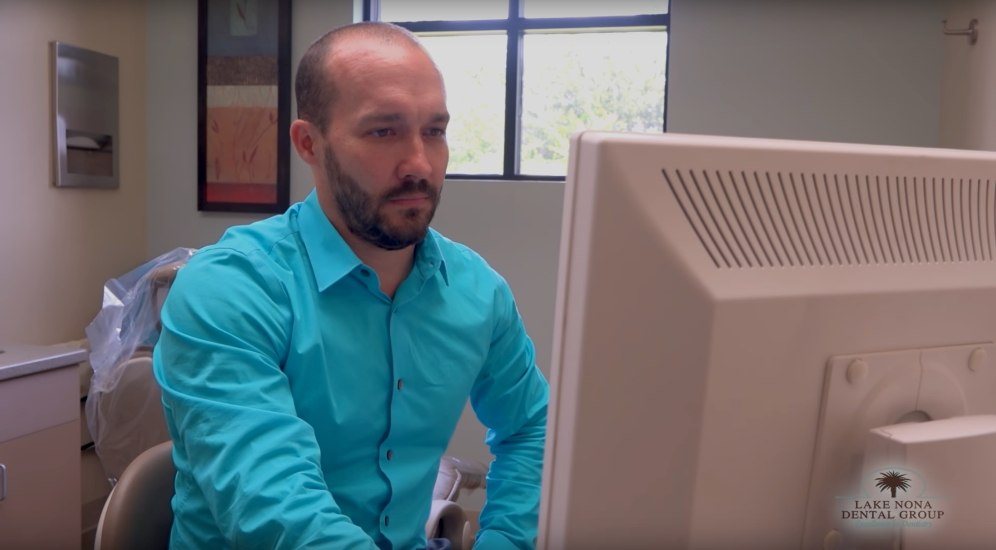 Ever since he can remember, Dr. Oslund has had a passion for the medical field. He had family members who worked in dentistry while he was younger, which gave him some personal exposure early on. Eventually, he realized that a person's smile says so much about them, and he wanted to be someone who could help others achieve a great smile that would stand the test of time. The rest is history!
Where Did You Study Dentistry?
Dr. Oslund achieved his dental doctorate at the University of Michigan School of Dentistry. Following graduation, he completed two years of continuing education for orthodontics and Invisalign. Today, he is certified in BOTOX and CEREC same-day crown technology. He also has undergone specialty training in 3D surgically guided dental implant placement.
Outside of the Dental Office,
What Do You Like to Do?
Dr. Oslund has been married to his high school sweetheart Janna since 2002, and they have two beautifully vivacious daughters named Rylee and Raegan. In 2010, he and Janna started the PG RUN of Lake Nona, which was a 5k charity event that ran yearly until 2020, raising over $300,000 that was donated to the Nemours Children's Hospital and Camp Boggy Creek. As for personal hobbies, he spends his free time traveling with the family, playing golf, working out, and going to various concerts and festivals.