Restorative Dentistry – Lake Nona Region
Protecting Damaged & Decayed Teeth
Cavities and dental damage are two common problems that we treat at Lake Nona Dental Group. We utilize modern treatment solutions and the latest technology to provide lasting results that not only preserve your natural teeth, but also seamlessly blend in with your smile. The materials we use are also safe in your mouth and biocompatible, meaning they're gentler on your teeth and gums than metal compounds dentists would use in the past. Keep reading to learn a bit more about restorative dentistry in the Lake Nona Region.
Why Choose Lake Nona Dental Group for Restorative Dentistry?
State-of-the-Art
Dental Technology
Same-Day Crowns
with CEREC®
Knowledgeable Team
of Dentists
Tooth-Colored Fillings
In the past, dentists would use amalgam fillings to treat cavities, which were a compound of metals like silver and mercury. Today, we utilize a composite resin, which is a safe, biocompatible material that fuses with the existing tooth enamel to seal off the vulnerable inside tooth from harmful oral bacteria. When the process is complete, many patients aren't even able to tell which tooth got the filling!
Dental Crowns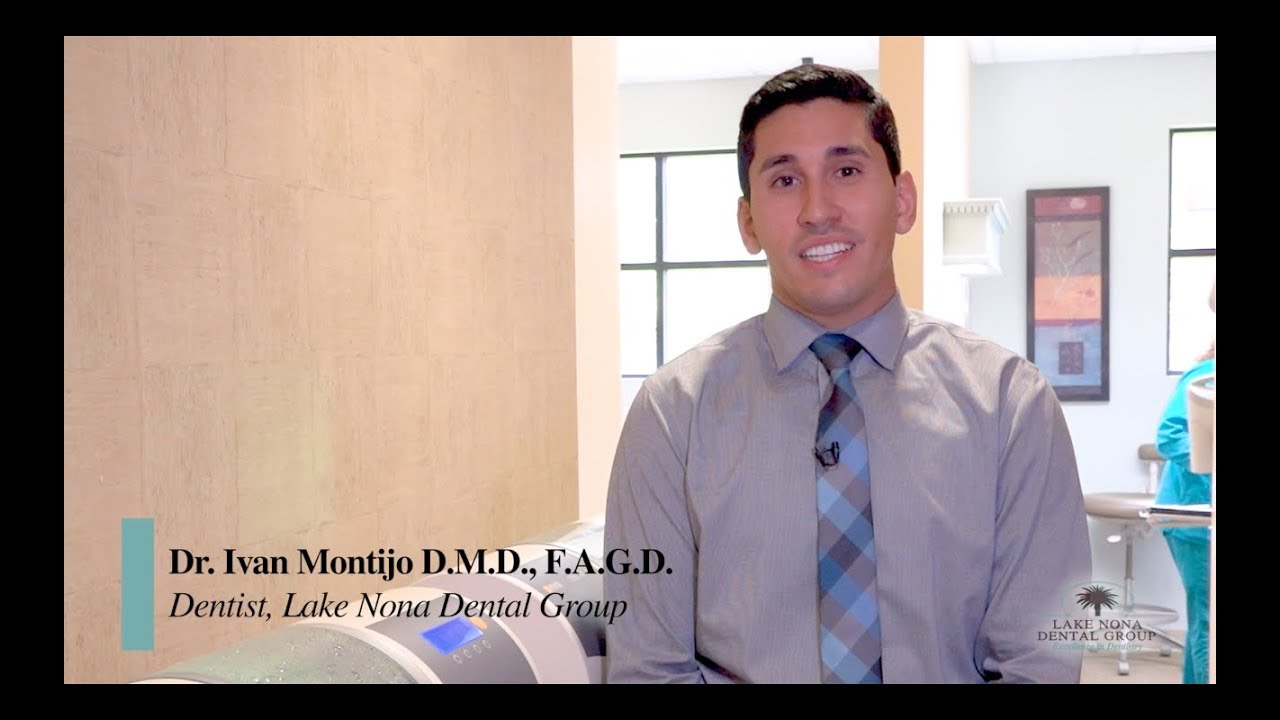 A dental crown is a cap that's placed over a tooth to provide an added layer of protection. Crowns are ideal for repairing teeth that have large fillings, are broken or cracked, or have just been treated. We use durable and customizable materials such as Emax, zirconia, and porcelain to craft our restorations, meaning that your solutions will look lifelike and last for several years with proper maintenance.
Learn More About Dental Crowns
CEREC® One-Visit Dental Restorations
Typically, getting a dental crown takes nearly two weeks, and you need to visit the dental office multiple times. We use advanced CEREC technology and CAD/CAM software to make this process more precise and convenient than ever. It allows us to create a blueprint for and craft your dental restoration in-office, within a two-hour appointment. We use high-quality dental porcelain that's color-matched to the shade of your enamel, so once it's placed, your smile will be repaired and look great.