Emergency Dentistry – Lake Nona Region
Fast Emergency Dental Care When You Need it the Most
In the midst of a dental emergency, it's important to act quickly to minimize the damage to your smile. That's why we recommend that all families in the area have our number on-hand. We offer same-day and weekend emergency appointments, so you can get the fast, pain-relieving treatment you need as soon as you need it. Don't hesitate to call our dental office today for emergency dentistry in our Laka Nona Region dental office if you're experiencing any out-of-the-ordinary dental symptoms or oral pain!
Why Choose Lake Nona Dental Group for Emergency Dentistry?
We Offer
Additional Financing
Treating Patients
of All Ages
Same-Day Emergency Appointments
How to Handle Common Dental Emergencies
The first step you should always take is to call our dental office. We'll provide you with over-the-phone first aid guidance and schedule an appointment for you as soon as possible. Below, we've also outlined some basic, helpful advice to minimize the damage to your smile and relieve your pain until you reach us.
Toothaches
Toothaches can be caused by a problem as simple as a lodged piece of food debris between your teeth, so we recommend gently maneuvering dental floss around the affected tooth to see if this eases your pain by dislodging it. If not, it could be the result of an infection, in which case we recommend taking an over-the-counter pain medication and placing a cold compress on your face for 10-minute increments of time.
Chipped/ Broken Tooth
If you're able to retrieve your broken-off piece of tooth, we ask that you bring it to our dental office in a sealable container. If the damage has created a jagged edge that's irritating the inside of your mouth, you can place a piece of orthodontic wax over the area.
Knocked-Out Tooth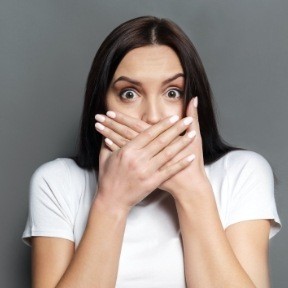 We recommend getting to our dental office within an hour of the accident. Quickly retrieve your tooth, being sure to only handle it by the biting surface (or crown), avoiding touching the roots. Rinse it under a cool stream of water and store it in a sealable container filled with milk or salt water to keep it viable. Don't forget to bring it to your appointment!
Lost Filling/ Crown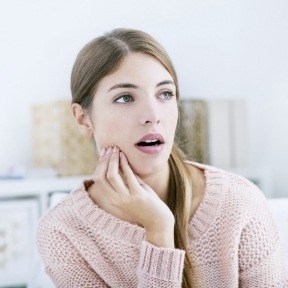 If you're able to retrieve your lost restoration, you can rinse it off and place it back over your affected tooth, adhering with a dab of toothpaste or denture adhesive. It's important to remember that this is only a temporary solution, and in order to prevent an infection from developing, you'll need to have your filling or crown professionally repaired or replaced.
Head/ Neck/ Jaw Pain
TMJ dysfunction can result in chronic pain in the head, neck, and jaw-area. For this discomfort, we offer occlusal splints, BOTOX injections (which can provide you with fast relief), and occlusal adjustments. We can also recommend some massages and other pain-relieving techniques that you can do at home.
Preventing Dental Emergencies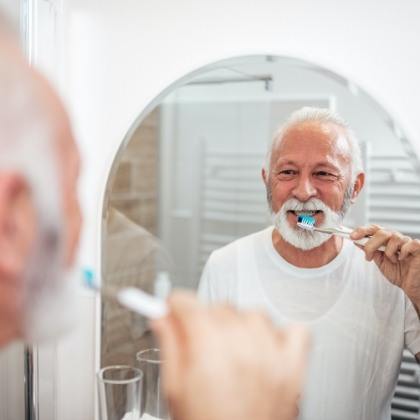 While you can't completely avoid the threat of dental emergencies, there are plenty of ways you can reduce your risk of experiencing one:
Visit our dental office regularly for checkups and cleanings.
Maintain a good at-home oral hygiene routine.
Avoid chewing foods that are excessively chewy or hard.
Don't bite on hard items like pencils or pens.
Wear a protective nightguard if you grind your teeth.
Protect your teeth if you play contact sports.
The Cost of Dental Emergencies
The cost of your emergency dental visit will depend on a variety of details that are unique to your situation, including whether you need sedation, if you have dental insurance, and what type of treatment you require. Before we conduct any procedures, we'll examine your mouth and walk you through our recommendations to help restore your oral health and repair your smile. Our team accepts dental insurance and offers additional financing as well.
Root Canals
Root canals are widely misunderstood treatments. Many people are under the impression that they cause pain when they really cure it. Toothaches caused by infections are associated with this procedure because it's used to treat it, but before we conduct the procedure, we completely numb the area we're treating so you won't be able to feel a thing. Then, afterward, you'll be able to use your tooth like you normally would and your discomfort will be minimized.
Tooth Extractions
We recognize that there's no substitution that can compare to your natural tooth, which is why we never recommend extracting a tooth unless we've exhausted all of our other options. In some cases, leaving a severely damaged tooth in your mouth can put your other pearly whites at risk, which is when we'll resort to this procedure. Fortunately, if you need to remove a tooth, we offer several restorative treatments to fill the gap in your smile.